Cooking
I don't like cooking, but I do enjoy making and eating the following recipes.
Pizza Margherita
Ingredients
200 ml of water.
1-2 g of dry yeast.
300 g of strong flour.
5 g of salt.
Tomato sauce (I prefer Cento's puree).
Fresh mozzarella balls.
Basil.
Olive oil.
Tools
Required:
Measuring cup.
3 big bowls.
Oven.
Pizza peel.
Pizza stone or baking tray.
Pizza wheel, cutter, or knife.
Optional:
Wooden spoon.
Basting brush.
Knife.
Steps
200 ml of water mixed with 1-2 g of dry yeast.
Can be done in the measuring cup.
Mix until yeast is properly melted.
300 g of flour mixed with 5 g of salt.
Pour water+yeast into flour+salt.
Mix.
Using a wooden spoon makes it easier.
Can be done with hands.
Take out and knead for ~12 mins.
Oil the resting container.
Can be done with a basting brush.
Put dough in resting container.
Rest dough for 20+ mins.
Split dough into 2 balls.
Can be done with a knife.
Rest dough balls for 45+ mins.
Preheat for 20 minutes at max temperature.
Shape the dough.
Add sauce, mozzarella, basil, and olive oil.
Add flour to peel and oven stone.
Put pizza on peel.
Bake for 5-8 mins.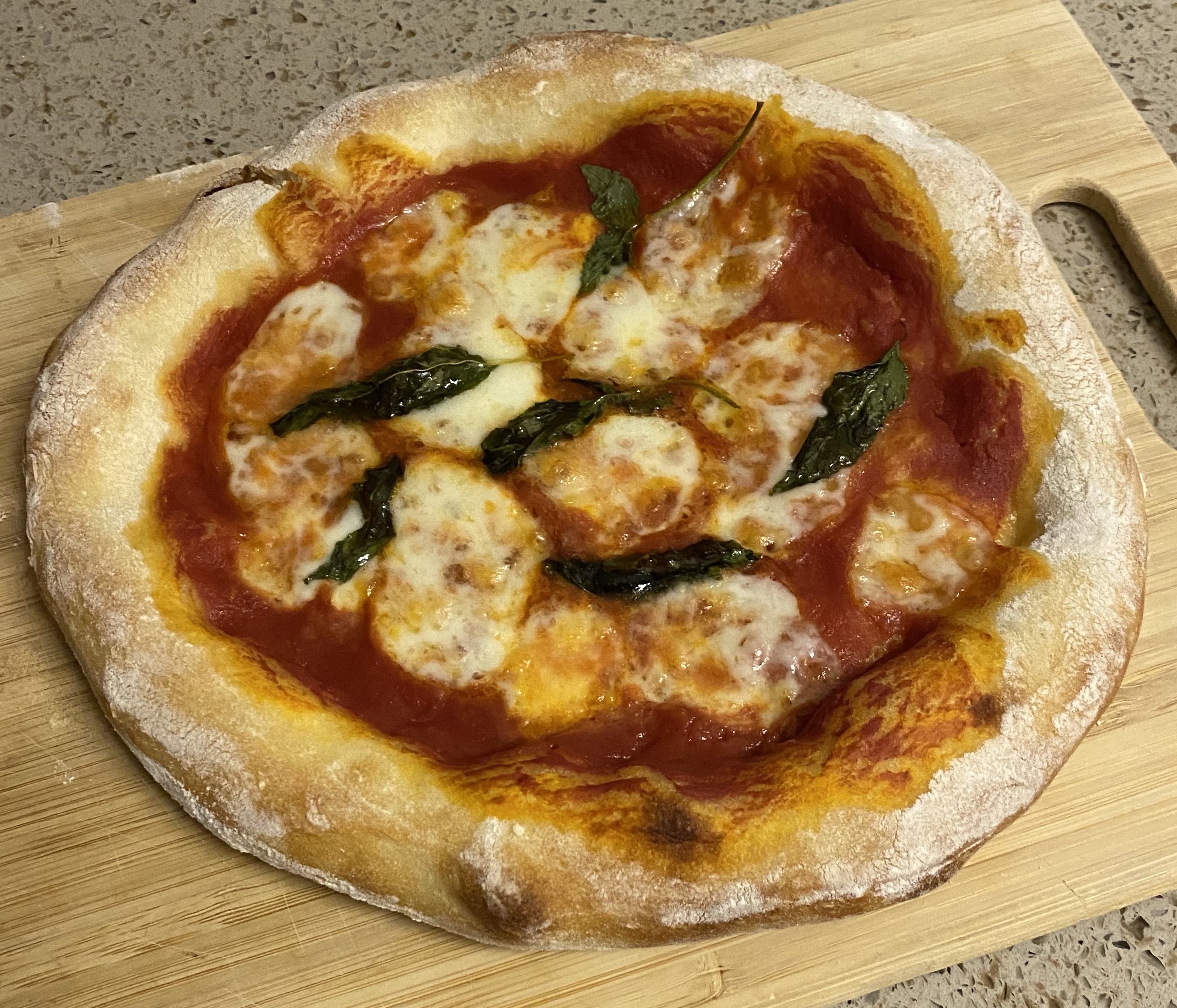 Arroz con Leche
TBD!